Could your business benefit from three days of 1:1 Digital Marketing and Social Media Support for FREE?
APPLY NOW
Fermanagh and Omagh District Council would like to advise business owners that our Digital Support Programme is now open for applications. This programme provides one-to-one mentoring support to both traditional and digital businesses – affording them the opportunity of advise and training on many aspects of digital marketing including;
– E-Commerce and Selling online
– Paid Digital Advertising
– Email marketing
– Developing content for web
– Social Media
– Video Marketing
Registration for the next intake of applications closes at
5.00pm on Monday 28th October.
For more details on the programme visit: https://digitalsupportprogramme.com/
To be eligible to apply for this programme businesses must be:
• Registered in the Fermanagh and Omagh District Council area;
• In operation for a minimum of 12 months; and
• Able to demonstrate real potential for job creation through new digital channels.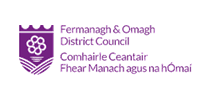 Fermanagh Omagh District Council