Would you like the oppotunity to win part of a £20K Pitching Fund?
Is your business already trading? Or, are you planning to launch one?
Is your business innovative or does it have a USP?
This Pitching Competition is part of a new 3-year Female Enterprise Programme, Yes You Can, which is a collaboration between the 11 Local Councils, Invest NI and Women in Business. The full Yes You Can Programme will be launched at the Annual Female Entrepreneurs Conference on the 8th March 2019 at Galgorm resort and Spa. Women in Business are delivering the programme across Northern Ireland.
To find out more information and to enter, please download the guidelines and complete the application form:
Pitching Competition Guidelines
Applications must be received by Friday 8th February 2019.
Programme Funded By: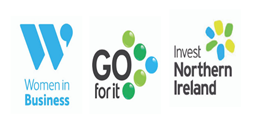 Source:  Women In Business