BUSINESS PROFILE
About
Julie is a DERMALOGICA skincare specialist which is the highest level of skincare expertise and training that can be achieved at the International Dermal Institute.
Dermalogica skin care products are designed to improve the quality of the skin and works on the health as appose to the beauty.  All Dermalogica products are free from irritants that can cause breakouts, such as lanolin, SD alcohol, mineral oil, fragrances or artificial colours and does not use animals to test products.
Dermalogica offers a complete skin care range for skin health treating problems such as acne, aging or hyperpigmentation from sun damage or hormonal fluctuations.
As a Dermalogica skin therapist Julie offers a consultation called "face mapping," which is a Dermalogica special skin analysis procedure were the face is divided into 14 different zones and advice is giving on the best way to care for the different areas of your skin. 
Dermalogica Facial Treatments
Face Mapping® a unique and in-depth way of conducting an analysis of the skin by dividing the facial landscape into a number of separate zones. Each zone is examined to determine where conditions such as congestion, breakouts, dehydration including hyperpigmentation are present.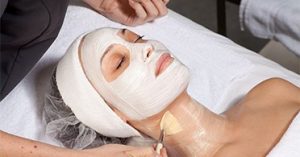 Dermalogica Prescriptive Facial – 60-minute facial totally customised to the skins needs includes professional double cleansing, exfoliation, ozone steam therapy, extractions, touch therapy massage, toner and skin protection
Dermalogica Advanced Facial – 70-minute facial targeted at reducing the signs of premature aging of the skin, full of high multi-vitamin minerals to help nourish the skin, improves tone and elasticity, leaving the skin feeling more hydrated resulting in a radiant appearance and glow
Ozone Steam Therapy Treatment – one of the most popular treatments used for those wanting to eliminate toxins efficiently. The combination of ozone and steam opens the pores and sweat glands enabling the ozone to enter the area and kill off the impurities.
Ozone Steam Therapy Facial – 40-minute treatment used for the removal of blackheads and also designed for solving teenage skin problems and break outs
Ozone Steam Therapy Back and Shoulders Area – 40-minute treatment for the extraction of all blackheads and designed for solving regular breakouts
Microdermabrasion
• improves fine lines and wrinkles
• relieves congestion and large pores
• skin damage treatment, pigmentation, milia and many more
Microdermabrasion Facial
recommended treatment to improve fine lines and wrinkles, relive congested skin and enlarged pores, blemishes and marks, mild skin damage and pigmentation, milia and much more
Minimi Inch Loss Wrap

  more than just an inch loss wrap….
A revolutionary body wrap which does more than reduce inches. MiniMi contains active ingredients which:
• works on the breakdown of fat cells in the body leading to fat reduction
• helps to reduce the appearance of cellulite, resulting in smoother and firmer skin
• continues to work up to three days after treatment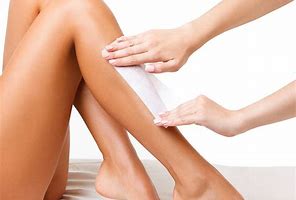 Wax Treatments
• Facial sides
• Lip, chin, neck area
• Under arm
• Forearm
• Full leg wax
• Full leg and regular bikini
• 3/4 leg and 1/2 leg wax
• Abdomen area
Specialist Lycon Waxing (pain free, double wax precision)
Hollywood; Brazilian (strip); Californian (extended); Under arm; Facial sides; Lip area; Chin and neck area
Advanced Waxing (using peel or hot wax)
Hollywood; Brazilian (strip); Californian (extended); Basic bikini line
Specialist Threading
Eyebrows; facial sides; neck area; lip and chin area
LVL Lashes
Lash lift (45-minute treatment) giving you longer looking lashes without the need of lash extensions. This is one of the quickest ways to add length, volume and lift to your own natural lashes. Lift lasts up to 8 – 10 weeks
Eye Enhancements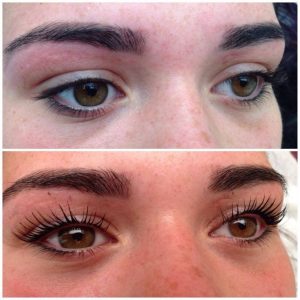 Eyebrow & Eye Lashes
• eyebrow shaping
• eyebrow tinting
• eyelash tinting
• eye trio (all 3 of the above)
3D semi permanent eyelash extensions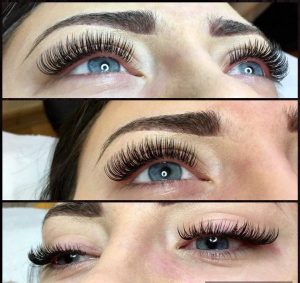 designed to thicken and lengthen the natural eyelashes
3D semi permanent eyelash extensions gives you a perfectly groomed look without the effort and can last for weeks – for best results it recommend to top up about every two to three weeks to maintain the thickness and fullness.
3D Lash Extensions are not like the traditional false lashes that are produced in clumps and attached to your eyelashes with self-adhesive and will only last for a couple of days at the most.
Hand & Foot Treatments
Includes file and polish – express manicure and pedicure
Natural Spa Manicure/Pedicure
Includes file and shape, cuticle removal, skin exfoliation, mask and nail colour of your choice
Technician Tracey Hoy specialises in gel extensions, over-lays, gel infills and gel polish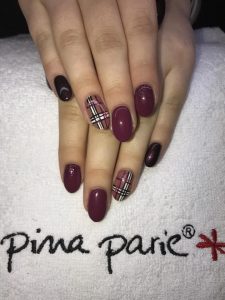 Gel Polish Application
an entire gel application on hands and feet and focuses on the natural nail, preparation, the application of gel polish and correct safe removal techniques. The service offers a 14 day, no chip nail treatment that is easy to remove professionally with no damage to the natural nails.
Gel Polish Soak Off
applies like polish and dried under a LED lamp for 30 seconds. The polish stays for up to 2-3 weeks with no chipping or peeling and soaks off in 10 – 15 minutes with nail solution or diluting the nails with polish remover leaving no damage to the natural nail
Tanning Treatments
Tan Cab Sessions (ranging from 3mins – 90 mins)
whitetobrown – a deep, long lasting golden tan that develops in hours and lasts for days. Whitetobrown uses the ideal pH balance to work in accord with the DHA in tanning products to enhance your tan (full body & half body coverage)
He-Shi – delivers a healthy bronzed glow to the skin, tanning the skin upon contact, delivering a beautifully flawless results every time (full body & half body coverage)
Massage Treatments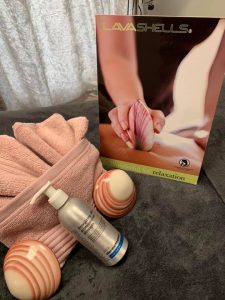 Lava Shell Massage – yet another benefit of a lava shell massage that the heat allows for deeper penetration into the muscles so therapists can provide clients with a more effective treatment while using less effort and energy.
Lava Shells massage is very enjoyable for anyone with tense muscles as the heat from the Lava Shells gently relaxes and smooth away any knots.
The shells also give off calcium ions when heated and transfers to your skin during the massage.
The ideal way to unwind during a hectic week………..
Tel: 077 5335 8907