Enterprise Week, Wednesday 8 November, 10.00 am – 12.30 pm, The Ardhowen Theatre, Enniskillen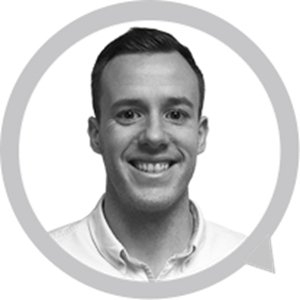 The Tourism sector in Northern Ireland is booming – tourists spent £851m and 15.2m nights here in 2016,with further growth anticipated throughout 2017. It's no surprise that travel & tourism is now the third biggest spending industry on Google AdWords! In this session, Mr Mark McColgan (PPC Account Strategist at Loud Mouth Media) will outline how businesses like yours can own your brand space online; retain your customers and reach new, highly qualified audiences through strategic digital advertising. Using real life examples from current clients and attending delegates, Mark will outline the targeting methods and strategies you should be using – covering everything from 'bread and butter' Search to Google's latest Beta products.
Mark joined Loud Mouth Media two years ago to oversee the pay-per-click advertising strategy for all 120 of Loud Mouth Media's clients. Having previously spent two years working for Google in their EMEA Headquarters in Dublin, he has a wealth of experience working with client strategies across a wide range of industries including tourism, finance and retail.