A Practice based Workshop, delivered in partnership with Invest NI.
Thursday 5 March 2020 at 8:45am-4:30pm in Killyhevlin Lakeside Hotel, Dublin Road, Killyhevlin, BT74 6RW
About this Event
This practice based workshop will help you get your message, personality and credibility across clearly and consistently in every pitch. With practical demonstration as a guide, you will learn to prepare and structure an impactful pitch and then practice delivering it, learning effective use of visual aids, managing your body language and controlling nerves.
There is a maximum of 14 delegates on this workshop, therefore early registration is advised.
About the Facilitator
This workshop will be delivered by award-winning communication and training consultant, Una McSorley, who is recognised as one of Northern Ireland's leading communication trainers. Her expertise is in complex communications issues and skills development.
She is the co-author of 'It's a zoo around here' a humorous guide to better communication in the workplace.
She has provided pitching skills advice through Invest NI to over 150 local companies to ensure that they are fully prepared to address audiences in the American market. She has provided pitching skills advice at the Intertrade Ireland Seedcorn Masterclasses for the past 10 years to over 300 companies and is therefore familiar with the process and requirements of a business seeking equity funding.
Her high-energy keynote speeches help audiences to stay positive, confront tough communication challenges and work together better!
Una is a member of the Association of Coaching and a Fellow of the Chartered Institute of Public Relations (CIPR). and is their only Approved Trainer in Ireland.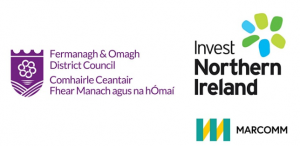 This event is delivered as part of Fermanagh and Omagh District Council's Enterprise Month which is taking place between 02 – 26 March.
Click Here to View the Full Programme
For more information visit www.fermanaghomagh.com.