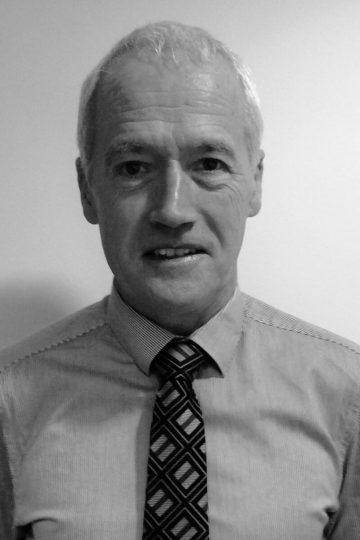 Role
John Treacy has been general manager with Fermanagh Enterprise Ltd for 30 years and has worked with the Directors of the Company to oversee the development of the agency work-space from 5,000 sq ft in Down Street, Enniskillen to in excess of 90,000 sq ft of purpose built work units on four sites in Enniskillen, which now provides the headquarters for 100 businesses employing over 300 people.
Relevant Experience
Recent development projects have been the purchase, refurbishment and recycling of two sites vacated by the public sector in Enniskillen. One is the previous NI Water HQ now new Killyhevlin Business Centre, transformed to a thriving hub of activity and home to 30 small businesses and the second is the old HRMC 'Tax Office' in Head Street now redeveloped as Abbey House Business Centre and a great, fibre connected, modern location for office based new Enterprises. John works with a dedicated and professional team at Fermanagh Enterprise Ltd which has mentored and supported countless individuals through the challenging process of starting and developing a business and has witnessed many achieve significant levels of success, creating thriving sustainable businesses which continue to provide vital jobs and generate wealth for the local Fermanagh Economy.
Favourite thing about your job
John is passionate about the contribution and impact to be made to local economic development in Fermanagh by indigenous Fermanagh based people who choose to set up their own businesses.
Creating over 200 jobs each year these individuals are part of the social fabric of their local area and have a sustainability not always evident in firms which invest from abroad. John feels strongly that this sector must continue to receive maximum levels of support.
Entrepreneur you admire and why
John has the greatest of respect and admiration for any individual who takes the often difficult journey to setting up their own business and in so doing provides for their own economic future and indeed often the future of staff who are employed in the business.
The secret of running a successful business
John believes the secret to success in business is a combination of consistently doing many things well
but fundamental is having a confirmed market for a product or service which can be sold at a price
which will cover all costs and provide a return for the proprietor and for future investment in the business.