Date: Wednesday 23rd October 2019
Time: 9.30am – 12.30pm (Registration from 9.15am)
Location: Omagh Enterprise Centre (Conference Room)
As part of the Council's Advancing Business Growth Programme, Joe Doherty will deliver a workshop aimed to demystify the 'art of networking'.
Learn how to put yourself at ease and how you can use your individual style to communicate with people. Joe will provide you with a variety of tools and techniques to help get the best out of yourself and others and to identify the networks that are most suitable to your business.
The workshop will seek to build capacity to:
• Provide an Insight into Networking
• Promote effective Networking
• Understand the dynamics of Networking
• Help you be more at ease and assured
• Improve your influencing skills
• Help you talk more easily with people
• Be confident with experts and authorities
• Enable you to sell yourself
• Encourage you to promote your business
Joe Doherty is well known in small business development circles in Northern Ireland and further afield. He spent 25 years as a Regional Officer and Regional Manager with LEDU, The Small Business Agency for Northern Ireland, based mostly in the North West and in the Western Counties (Fermanagh and Tyrone). In 2003, he founded his own consultancy service and works in the field of small business and economic development, throughout Ireland and on the international front. Recent assignments have taken him to Europe, Africa and USA, providing advice, networking, project management and evaluation services to SMEs and Economic Development and Educational Bodies.
To register your attendance or for further details on this workshop contact:
Global Education Ltd by emailing janis@gelltd.com or melissa@gelltd.com
or telephone 028 8772 4389. Or drop in on the day!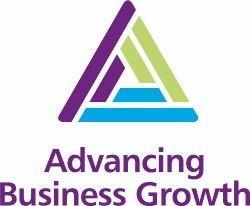 This project is part funded by Invest Northern Ireland and the European Regional Development Fund under the Investment for Growth & Jobs Northern Ireland (2014-2020) Programme.
The Advancing Business Growth Programme offer FREE one-to-one business mentoring support to businesses which are trading 3-years, have a turnover of at least £50,000 and operating within Fermanagh and Omagh District Council area.
To register your interest to participate on this programme click on the link below:
REGISTER FOR SUPPORT