Practical tips and advise on how Strategic Planning can help develop and grow your business.
About this Event
This interactive 3-hour workshop will provide an overview on what strategic planning is and why it is important for your business, including:
The Strategic Planning Cycle
Developing Vision and Mission Statements;
Understanding your Current Position (SWOT);
Setting Business Goals; and
Staying Focused.
Session is delivered by Global Education Ltd, as part of the Council's Advancing Business Growth Programme.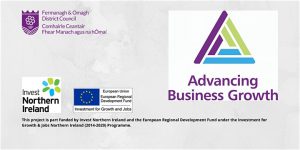 This event is delivered as part of Fermanagh and Omagh District Council's Enterprise Month which is taking place between 02 – 26 March.
Click Here to View the Full Programme
For more information visit www.fermanaghomagh.com.