FITNESS MATTERS
"IF FITNESS MATTERS TO YOU"
Mark Mc Alone, owner of Fitness Matters, is an accredited exercise physiologist, personal trainer, group trainer, and injury specialist whose business is based at Fermanagh Enterprise Business Centre, Unit 12, Lackaghboy Industrial Estate, Tempo road, Enniskillen, Co. Fermanagh.
SPORTS INJURY TREATMENT
Injury treatment and prevention is a key focus of what Fitness Matters offers the Fermanagh community. Injury recovery can be divided into two phases.  Firstly, the acute stage immediately following an injury and dealt with by healthcare professionals and secondly, the chronic stage which involves long term recovery back to full function and strength. This is where the knowledge and experience of the team at Fitness Matters, matters.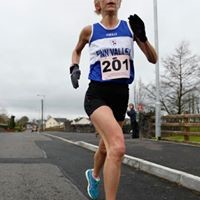 Overuse injuries can be prevalent when an activity is repeated so often that the areas of the body that are strained do not have enough time to recover or heal. Repetitive injury may turn into overuse conditions, which can sideline an athlete for prolonged periods of time.
Sports injury practitioners have seen a sharp increase in overuse injuries. This is due to the rise in health and fitness awareness and participation in addition to many athletes and fitness enthusiasts focusing on just one sport and training year-round, adding repetitive stress to those particular areas of concern. With credentials in procedures such as spinal manipulation, Deep tissue and Swedish massage, Acupuncture and strength and conditioning coaching it is hardly surprising that athletes such as long distant runners Helen Stockdale and Denise Toner utilise the expertise at Fitness Matters.
Furthermore, recent research carried out on adolescent athletes who sustained concussions whilst playing a sport found that recovery was much quicker when they underwent a supervised, aerobic exercise regimen, a study published Feb. 4 in JAMA Pediatrics has found. 
Injury treatments available at Fitness Matters include, all muscular injuries, joint restrictions, back pain, spinal manipulation, migraine, groin injuries, sciatica, piriformis syndrome, neck pain and strain, injury rehabilitation, frozen shoulder, tennis elbow and postural imbalances to name a few.  Benefits of which include an overall improvement of health, stress reduction and also improved sports performance. 
Helen Stockdale                                                                                             Denise Toner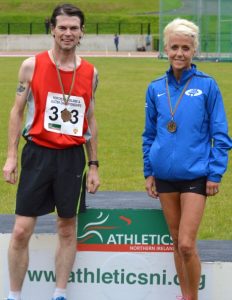 FITNESS & HEALTH PROGRAMMES
Mark @ Fitness Matters can support you in developing and sculpting the body you want by designing bespoke fitness programmes, using advanced knowledge and experience in sports science, lifestyle and other specific training requirements. Fitness programmes include nutrition and hydration strategies tailored to ultimately achieve lifestyle or event specific goals (marathons etc).
WHATS NEXT!
Fitness Matters have recently taken their expertise to another level and have developed, in collaboration with German technology, two new products. The new  X-Cel product range will be available for purchase on E-Bay and Amazon soon. In the mean time purchase these products from the source at Fitness Matters, Unit 12, Lackaboy Industrial Estate.
To find out more about this exciting new, locally based, fitness range or to avail of any of the treatments or programmes on offer just send a message through Facebook or alternatively contact Mark McAlone at Fitness Matters.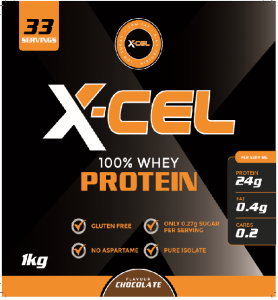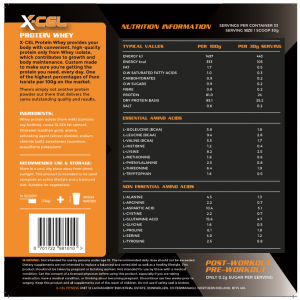 Mark McAlone 
Phone:  077 3152 4828
Email: markmcalone3@gmail.com